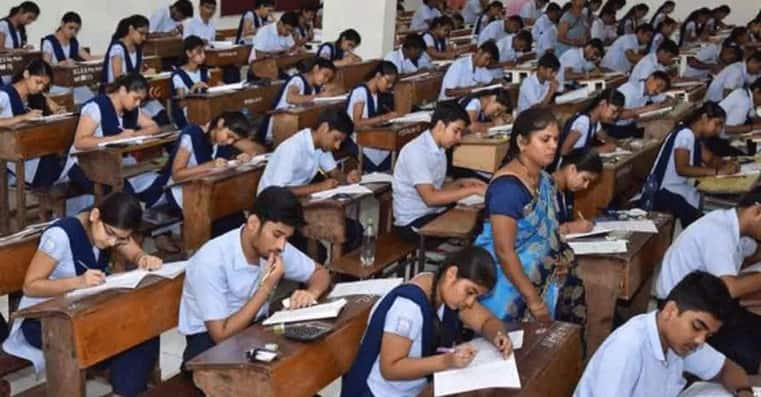 New Education policy 2020 (NEP 2020) has paved the way to make drastic changes in India's educational system. These changes will be implemented in a slow and steady phase, giving people enough time to get used to the introductions.
I am going to talk about a few things that loved and did not love in the policies (Did not love, does not mean, hate guys! I just don't think these will work). The new policy, no doubt, is a breath of fresh air for many people who longed to have a working educational system that cultivates thinking habit and does not foster mindless following. And honestly, there are many things I loved.
However, this is a huge change. Many people who have trained themselves to follow the age-old educational system will have a hard time accepting the new changes. For example, "This will help you in your boards," is a phrase kids hear from a lot of people around them. I have heard my kid's teachers, my friends, myself say this phrase (Come on! It is a common card to make the kid study! Of course, I used it!). Many parents concentrate on academics and text-learning, not caring if the child enjoys the subject.
My friend would say, "I am developing reading habit in my daughter. She reads one page every day." When I asked her why just one page? She promptly said, "One page is a great deal yaar! Slowly she will read two pages, three pages and so on…" My friend has quantified reading. The child hated reading but performed the task so that her mom will get off her back. This broke my heart. Because, reading should be fun. The child should enjoy it. If the child hates it, stop forcing! Find out what the child is interested in, let the child explore, and be there to guide them when they need you. They are not your project; they are mini humans.
Now that I am done with my rant! (Hehe! See how sure I am that my friend in question won't read this!)
Stuff I loved about NEP (2020):
Emphasis on Foundational Literacy and Numeracy, no rigid separation between academic streams, extracurricular, vocational streams in schools ; Vocational Education to start  from Class 6 with Internships

Assessment reforms with 360 degree Holistic Progress Card, tracking Student Progress for achieving Learning Outcomes

National Research Foundation to be established to foster a strong research culture
This is a welcome change. Now people! Search the meaning of Numeracy. If you have already done it! Well done! (I googled too!! 😊) I love that our government is segregating Literacy and Numeracy. Because they are not the same.
In the current curriculum, students who do all the homework, submit all the projects, do well in exams, have good handwriting (for the love of god! My hand writing has been Calibri for the past 8 years.. it was Time new Roman before!), and are good verbally are good students. If they do not do all these, they are "other" kids (ones who could not care for authority-pleasing). See where I am going with this? The non-"other kids" are literate.
I know of a kid who was extremely bad in studies. When I say studies, I mean science, math, and social studies, but he was an exceptional artist who can draw, paint, sketch and his bag was always full of color pencils and drawing sheets (The kid's bag got mixed up with my son's! So, go to know about his talent!). And my own son who loves science and Math. He is not very artsy. He does not like to read. But can research, read, and watch videos on otters' habitat, Hydrogen atom, and Jupiter's atmosphere. These kids are put in the "other" kids bucket. Because the school is not equipped to deal with them.
I really hope this new approach will enable children to grow in the right direction.
Ensuring Universal Access at all levels of school education NEP 2020 advocates increased use of technology with equity; National Educational Technology Forum to be created

NEP 2020 emphasizes setting up of Gender Inclusion Fund, Special Education Zones for disadvantaged regions and groups
This is essential. All children have the right to be educated and to have a fair opportunity. By denying education, we are denying choice, opportunity, growth and inclusion. I hope this change will ensure rural parts of India get technology access and in-turn education (since, both seem interrelated now).
Quotas and benefits in the employment front will change nothing when the foundation, which is education, is lacking. They kids will not feel included (this may seem small, but it affects a young mind) unless they are exposed to information and knowledge from a young age. Without the feeling of being included, they will face psychological pressure. I am sure when the right foundation is given, kids will not even use quotas and the caste column will have an "NA."
Few mentionable features that support the above statements:
Source: https://pib.gov.in/PressReleasePage.aspx?PRID=1642049
Financial support for students
Efforts will be made to incentivize the merit of students belonging to SC, ST, OBC, and other SEDGs. The National Scholarship Portal will be expanded to support, foster, and track the progress of students receiving scholarships. Private HEIs will be encouraged to offer larger numbers of free ships and scholarships to their students.
Open and Distance Learning
This will be expanded to play a significant role in increasing GER. Measures such as online courses and digital repositories, funding for research, improved student services, credit-based recognition of MOOCs, etc., will be taken to ensure it is at par with the highest quality in-class programmes.
Online Education and Digital Education:
A comprehensive set of recommendations for promoting online education consequent to the recent rise in epidemics and pandemics in order to ensure preparedness with alternative modes of quality education whenever and wherever traditional and in-person modes of education are not possible, has been covered. A dedicated unit for the purpose of orchestrating the building of digital infrastructure, digital content and capacity building will be created in the MHRD to look after the e-education needs of both school and higher education.
Technology in education
An autonomous body, the National Educational Technology Forum (NETF), will be created to provide a platform for the free exchange of ideas on the use of technology to enhance learning, assessment, planning, administration. Appropriate integration of technology into all levels of education will be done to improve classroom processes, support teacher professional development, enhance educational access for disadvantaged groups and streamline educational planning, administration and management
Robust Teacher Recruitment and Career Path
This is my favorite (I am not kidding! I literally had a smile ear-to-ear when I read this. My family kept peeking to check what mom(ster) is reading). High time! I would say. Teachers are the architects of a country. They build the next generation. And how much do we pay them? How are they selected? Majority of the workforce in teaching is women. Why? I am going to be honest here. A woman's income is considered a secondary income in most households. Their career, therefore, is secondary. Majority workforce are people who earn the secondary income in their families? That's not right. (I am not demeaning women people! Just stating facts. Women have children. We have nature-given responsibilities.)
Where are people who love to teach and are exceptionally good in their related field? Where did they all go? They are all in jobs that pay more. Increase the quality of a teacher's career path and we lay the foundation of a strong country. After all, it is Matha, Pitha, Guru, Dheivam. A teacher is more than a god. They can make a child's future.
Few mentionable features that support the above statements:
Source: https://pib.gov.in/PressReleasePage.aspx?PRID=1642049
Teacher Education
A new and comprehensive National Curriculum Framework for Teacher Education, NCFTE 2021, will be formulated by the NCTE in consultation with NCERT. By 2030, the minimum degree qualification for teaching will be a 4-year integrated B.Ed. degree. Stringent action will be taken against substandard stand-alone Teacher Education Institutions (TEIs).
Increase GER to 50 % by 2035
NEP 2020 aims to increase the Gross Enrolment Ratio in higher education including vocational education from 26.3% (2018) to 50% by 2035. 3.5 Crore new seats will be added to Higher education institutions.
This was music to my ears. GER is a component that direly needed the government's attention. Because if this is low, then the quotas that they so "generously" allocate in graduations courses remain unfulfilled and are used by rich caste-holders who just use it to reduce spending. This is what I meant by opportunity.
Stuff I did not love so much about NEP (2020):
Teaching upto at least Grade 5 to be in mother tongue/ regional language
How are they going to implement this when the internal migration is all-time high in India? Indian states have varying mother tongues. A huge population lives away from their mother-state. We speak Tamil at home, and Hindi and Marathi away form home. A friend of mine speaks Telugu at home and Malayalam away from home. Another friend speaks Marathi at home and Hindi away form home. And another friend is a Gujarati, married to a Punjabi, who lives in Chennai.
Don't even get me started on the blue-collar workforce who are migrating to big cities for work. Their mother tongue is not the same as the local language. Standardizing education with respect to a person's mother tongue is a way of saying stay at your own place. Do not leave. This will create new problems.
I understand that a kid's foundation is strong in mother tongue. This can be implemented in Pre-school level, with options in talking-language for the kids, by recruiting teachers with multi-lingual talent.
No talk about free education
Education, till high school, should be freely available. That's it!
I hope all this is implemented and works. I hope the middlemen do not hamper this wonderful policy's implementation. I hope the government looks more into the policy and include and exclude few details by keeping an open mind. Let's say, a growing policy? A dynamic one. To suit the information age!